The Day That Got Away
And thank goodness for that. Yesterday was included in one the horrible days of work… and that said, moving on… no need reliving that one.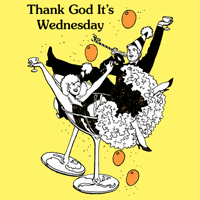 TGIW? Yes. Tonight I may have plans for a happy hour with some friends.
And this weekend I am traveling to Tahoe to hang out with my mom and to have a meet-up with an amazing blogger! Not telling who yet, but I'm sooooooo excited! Get ready, You, raw desserts are being made. 🙂
Last weekend I took the three hour trip to my parents' house to visit, since it's been quite a while since I've made the trek home. They live in a much warmer climate than I do and their garden has no complaints…
And being home, I do what I do best (since there is literally nothing to do in my tiny home town)- make food!
And let's not forget dessert… really, you think I would? Since my parents live in a small town, void of any health food stores or restaurants, I wandered the "health" isles of Raley's/Bel Air, only to find a true love actually exists in bum f*** nowhere.
Besides eating, I relaxed, read, read some more, and did some running. (help, anyone????)
That is the end of this incredibly boring and pretty pointless post. I promise a few more read-worthy posts soon. Life has been busy, dinners have been short, and time is flying by.
I'll leave you with a quote I found pretty awesome:
"The battles that count aren't the ones for gold medals. The struggles within yourself – the invisible, inevitable battles inside all of us – that's where it's at." -Jesse Owens, American track and field athlete and Olympic gold medal winner
————————————————————-
What do you do when you're at home visiting the family? I need ideas, obviously. 😉
Do you make the meals when you're with others, friends, family? What's your favorite thing to make (to show off…)?